Greetings to all of our readers, volunteers, and donors! We are getting tantalizingly close to the official publication of new editions of Where There Is No Doctor in French and Bambara.
Translation of the Bambara edition is finished, mostly.* A huge congratulations and thank you to our translation team in Bamako: Salifou Bengaly, Fatoumata Bouaré, Diatrou Dembelé, and Yagare Magassa. Thanks also to Djibril Coulibaly who has helped with editing and proofreading.
We are now working on layout and design. One of our volunteer designers was unable to continue due to some health challenges, so we are not likely to finish this spring as we hoped. If you or anyone you know knows Adobe InDesign and could help, please get in touch.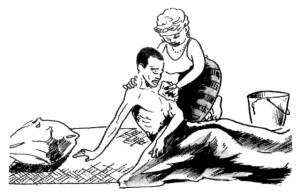 We are also finishing the French-language edition, Là Où Il n'y a Pas de Docteur. This will be a totally new updated edition that should be useful throughout the francophone, particularly in Africa. We are actively additional seeking French speakers to help translate and edit. Please be in touch if you can help!
In the last couple of months, we've expanded the number of draft chapters available on our Downloads page. We've posted more of the French-language chapters in response to a request from a missionary in Mali who is working with bilingual villagers who say they prefer reading the text in French, since that is what they learned in school and they are more comfortable reading it.
Stay tuned for volunteer work parties in this spring and summer. We're beginning to think about the html and ebook versions of the book, and we are sure to need lots of help creating these.
*Why the asterisk? Since we started translating Where There Is No Doctor in 2012, the book's publisher, Hesperian Health Guides, has published two revised editions. Their editors are constantly working to keep abreast of developments in medicine, such as treatment recommendations from the WHO, which medicines are no longer manufactured, etc. For the 2015 revision, there were some important changes, so we will go back and revise. It's a little frustrating, because it feels like we're chasing a moving target. But it's worth the inconvenience (and expense) to make sure we are publishing accurate information, especially when it comes to medicines and dosages.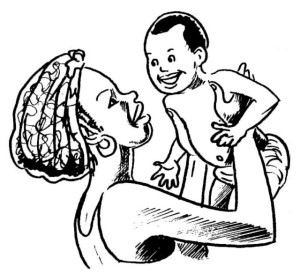 Finally, we are making our 2015 Annual Report available to those interested. We promised this to our fiscal sponsor, African Sky, in our agreement with them, so we have been creating one every year since 2013. Since we're a small, all-volunteer organization, it's not too fancy. But we have to carefully balance our books every year to prepare our tax filing anyway (IRS Form 990). So this is just another way to for donors to see how their funds are being used.