Today, March 8th in celebrating International Women's Day. Unfortunately, for many African women, pregnancy and childbirth is a death sentence. In Mali, 1 in 22 women will die from maternal health complications (compared to about 1 in 600 in the United States, or 1 in 1,400 in Australia). This graph, from an MPH thesis by Elizabeth Swedo at Emery University, powerfully summarizes one of the major reasons we launched the Dokotoro Project.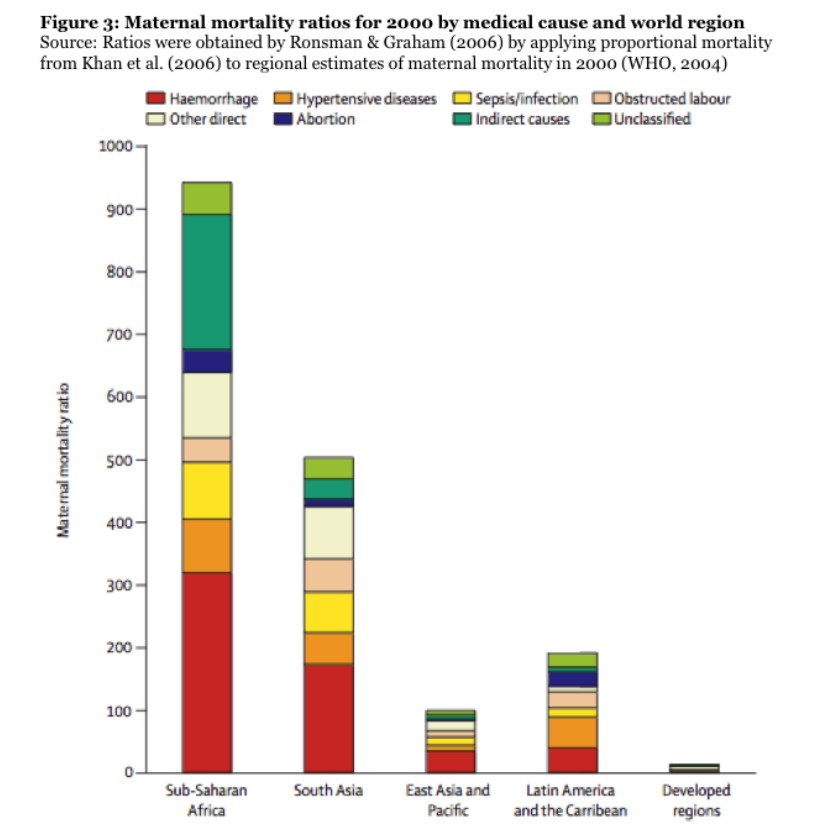 The book Where There is No Doctor contains a wealth of information on women's health, including pregnancy, delivery, and reproductive health. Access to this medically-accurate, up-to-date information can save lives. That is why we chose to make Chapter 19, Information for Mothers and Midwives, one of the first chapters to be translated. Check out the draft version on our Downloads page.
And thank you to everyone who is helping to make this book become a reality. Our Have a Heart for Mali campaign is close to passing the $11,000 mark. Please consider making a donation to help us to meet our goal of $20,000 by March 31.