We are looking for volunteers with experience or interest in design or illustration to help with this book publishing project. Please consider volunteering if you have any of the following skills:
Adobe InDesign
Adobe Illustrator or Photoshop
Illustration or line drawing
As the translations for each chapter is completed, we will be converting a Microsoft Word file to InDesign and assembling a multi-file InDesign book. This will involve mapping styles, re-linking images, linking book files and creating an auto Table of Contents.
We will work with experienced artists and those who want to learn these features, but a solid foundation in InDesign is necessary.
Also, we are redrawing some of the illustrations from the original edition of the book so they better fit the West African context. Here are some examples of before and after. Click the image for a PDF with more examples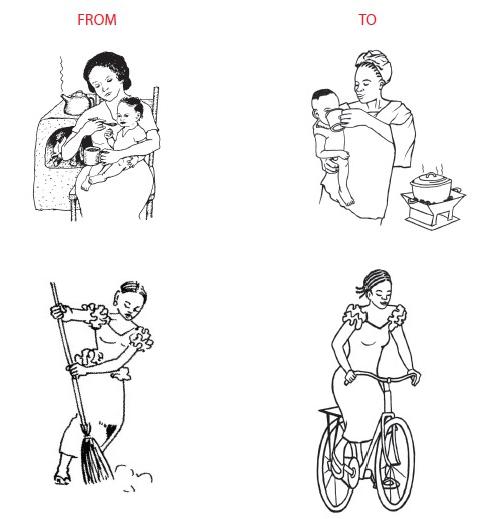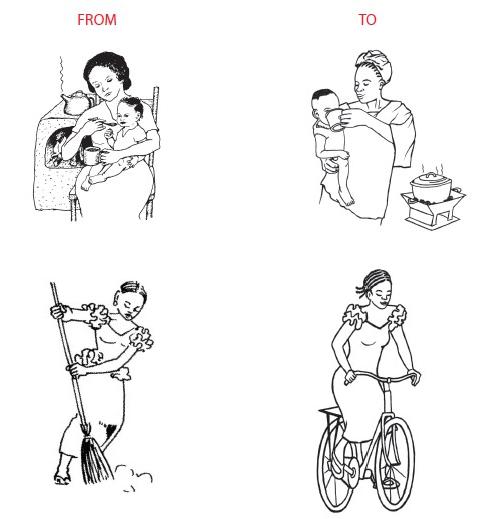 Please contact Jenna Lohmannfor more information.